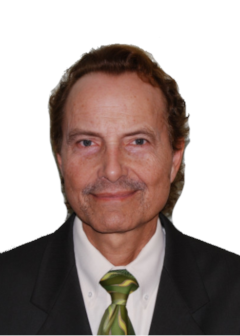 Currently the Head of the Commercial Department at The Bridge Realty LLC which has
750+ agents. Personal sales in 2019 from $341,000 to $33,000,000 including the
Lakeville Fleet Farm sale / leaseback. No transaction is too small or too big. Expertise in
most types of commercial real estate and all forms of income property. As far as
apartments go, I have sold thousands in 3 different states - MN, Texas, and Iowa.

Real estate sales since 1973. Started in the business as a closer back when each real estate
office had its own in-office closer at my father's company. I went on to sales as well as
management.

Real estate broker since 1975.

Apartment building and house and condominium landlord since 1978.

Formerly a part owner and the Designated Broker in charge of 100 people at The Realty
House, Inc.

Prior to that I owned Fireside Realty which had 40 agents.

I'm a volunteer Christian counselor now working 15 hours a week at the Love Lines Crises Center. I've been answering calls from around the US and doing in-person counseling there as well as altar counseling at church since 1997.

My hobbies include listening to music on my audiophile sound system and in person – mostly symphonic and jazz. My wife and I attend concerts at Orchestra Hall as well as the Cultural Center of the Philippines where we have a home for the winter. I have several large salt water aquariums up to 600 gallons. I have a couple hot rods including an 800 HP 1967 Camaro. My wife and I enjoy doing road trips and hiking in the mountains in the national and state parks. We preach in churches and go on mission trips in the Philippines where my wife is from. We built a house on the land she grew up on.
We really enjoy road trips to the mountains in the US. Our favorite loop is a 6 week 6,000 mile tour to the mountains of Glacier, Utah, and Colorado. Thanks to modern technology I can work on my laptop while on road trips or even in the Philippines. I have no interest in retiring as my job provides me with something to do.

I believe my clients enjoy working with me. Work should be fun; it should also be done with complete honesty and the utmost care and diligence.