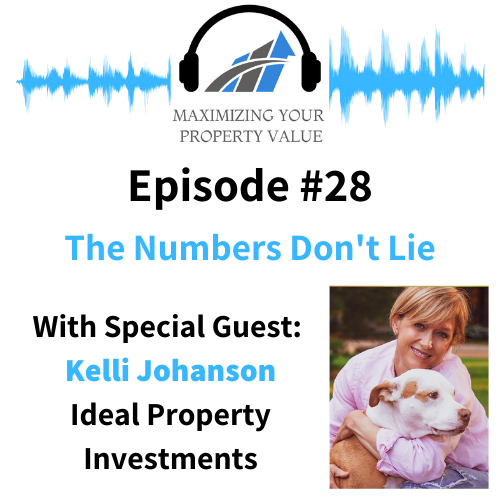 Ideal Property Investments is a Real Estate Investment and Property Management Brokerage privately owned, and operated, by Kelli Johanson. An Iowa native, Kelli comes from a long line of entrepreneurs who made their names farming the fields of North Central Iowa. Her work ethic is farm-girl strong, as she learned from the best, while witnessing her parents, and grandparents, labor the land. The desire to build, create, and grow something is as much a part of her DNA as is her eye color.
Growing-up an only child, Kelli found innovative ways to play. In retrospect, it was during those years she began developing her interest in real estate; whether it was playing house in the barn, turning the picnic table into a fort, or constantly rearranging the furniture in her room; it was clear, from an early age, real estate was going to pave its way into her future.
Just out of high school, Kelli moved to the Twin Cities where she earned her Bachelor's Degree in Accounting from the University of St. Thomas. While carrying a full class schedule, she also worked full-time as a Corporate Accountant, where she applied the methods she learned to the madness she ensued. Kelli loves a good spreadsheet, especially when it balances…it makes her feel Ideal!
Kelli's love for numbers, coupled with her evolving passion for real estate, inevitably merged when, approximately 20 years ago, she invested in her very first rental property. It's been an Ideal investment for her and she's since added a few more to her nest. Fast-forward a few years, having gained the experience from having successfully bought, managed, and sold several investment properties, Kelli found it only natural to attain her real estate license and 'Open For Business'! Since then she's assisted hundreds of clients who have benefited from The Ideal Approach.
Kelli's interests and passions have coupled nicely to create a company that provides her clients a service that mirrors her very own personal experience; Rental Property Investment Management. Between her keen knowledge and vast experience, you'll be tested to find another company suitable to meet your rental needs.
https://www.idealpropertiesmn.com/
===
Like what you're hearing? You can WATCH this episode on YouTube: https://www.youtube.com/playlist?list=PL9p74LHu4dBet3Htypyan24kM7k62OuIh
You can also check out the latest blog post at www.realestatestiles.com/blog
===
Mark your calendars and plan to attend the premiere real estate gathering in the midwest. The Northstar Real Estate Conference will be held on April 24-25 in Bloomington, MN and you do not want to miss it.
Use promo code "stiles" for $100 off your 2-day ticket.
www.facebook.com/NREConference
www.instagram.com/nreconference/
https://www.linkedin.com/company/31463542
https://www.youtube.com/channel/UC8hcpZZQWCsQHnu7P1YlGpA
===
Have a question about property management or real estate investing? We want to hear from you. Submit your question in video format and if your question is featured on one of our future shows you could receive a free gift! Please keep your question under 60 seconds. It is preferred that you share the video by uploading it to YouTube and sending the private link to us using our contact page: http://www.realestatestiles.com/contact/
===
Are you wondering what your property is worth in today's real estate market? Download my free e-book that will help you calculate your property's value!http://www.realestatestiles.com/value/
===
John Stiles is a licensed MN real estate agent with Bridge Realty.