North Minneapolis is located in the Northwest corner of the city.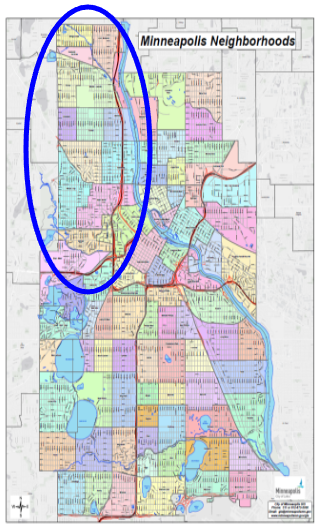 North Minneapolis is a generalized term that refers to the communities of Near North and Camden. Each of these communities is made up of several different neighborhoods.
Near North Community:

Harrison

Hawthorne

Jordan

Near North

Sumner-Glenwood

Willard Hay

Camden Community:

Cleveland

Folwell

Lind-Bohanon

McKinley

Shingle Creek

Victory

Webber-Camden
Each of the communities also happens to correlate to a different zip code. Near North matches the zip code 55411 and Camden matches the zip code 55412.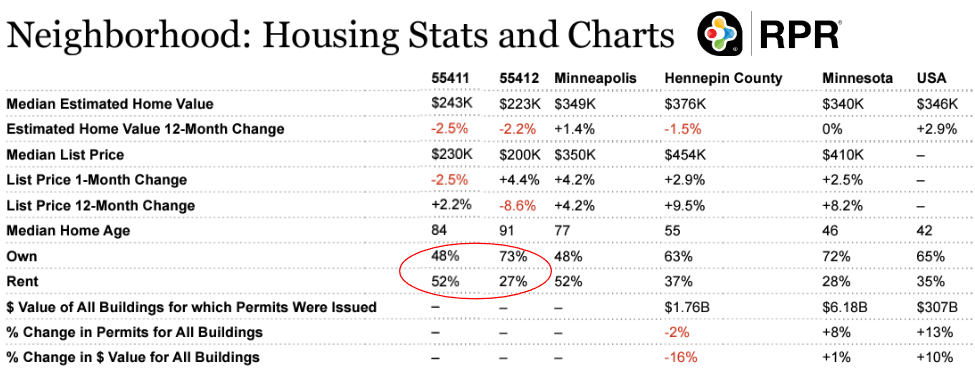 According to Costar there are 103 multi family properties in Near North (55411) and 58 multi family properties in Camden (55412). For the purposes of this report, multi family properties are defined as those that include four or more separate units.
| | |
| --- | --- |
| 103 Multi Family Properties In 55411 | 58 Multi Family Properties In 55412 |
| | |
*The following graphs were originally posted with the information for 2023 Q1. The current graphs have been corrected to include this information.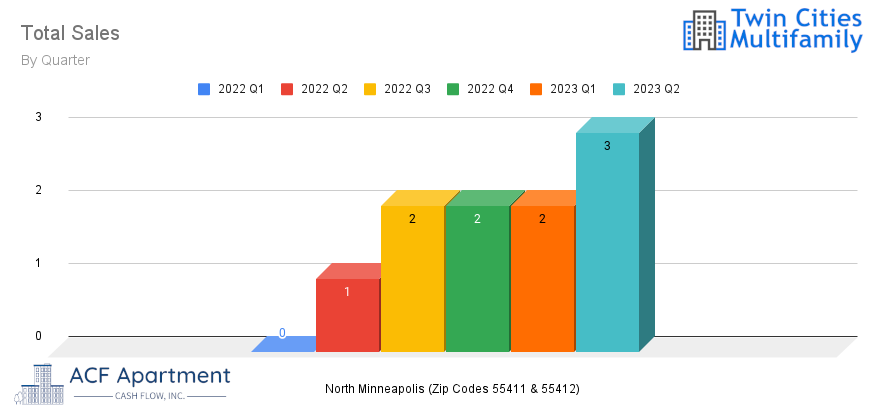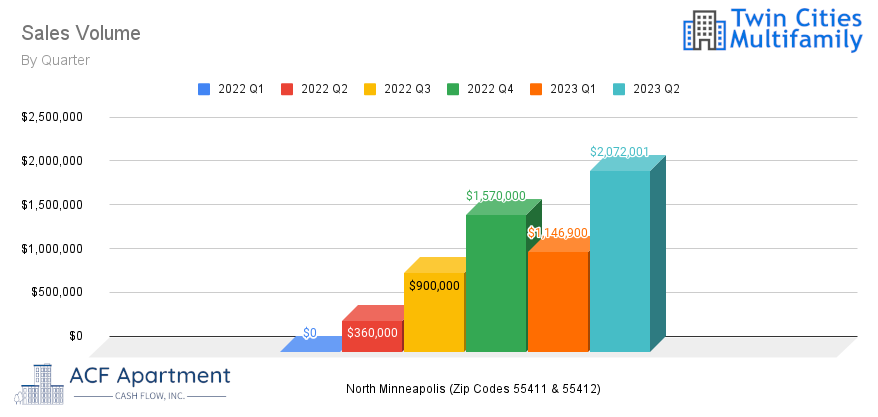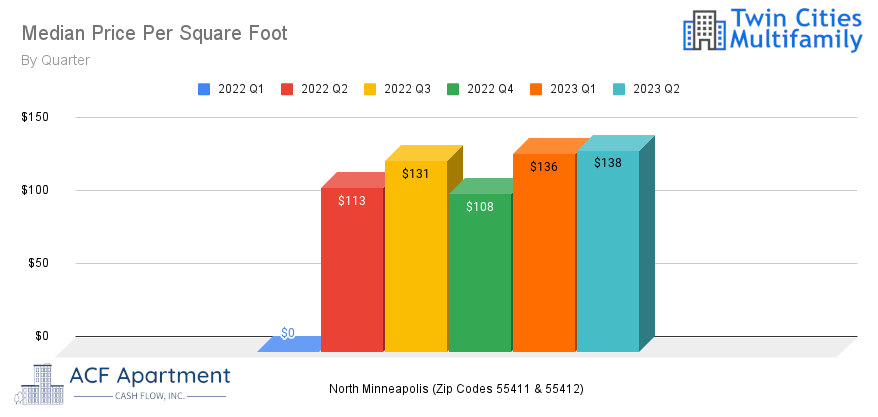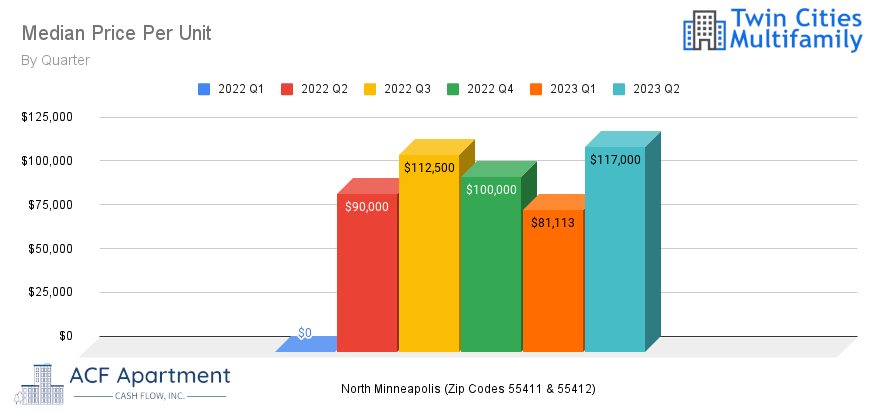 What's impacting multi family sales?
Macro Economy
Local Policies & Demographics
Possibility Of Rent Control?

Population Shift
Investor Motivations
Low Inventory

Risk Adjusted Returns

Still High Demand For Housing
Specific Sale Example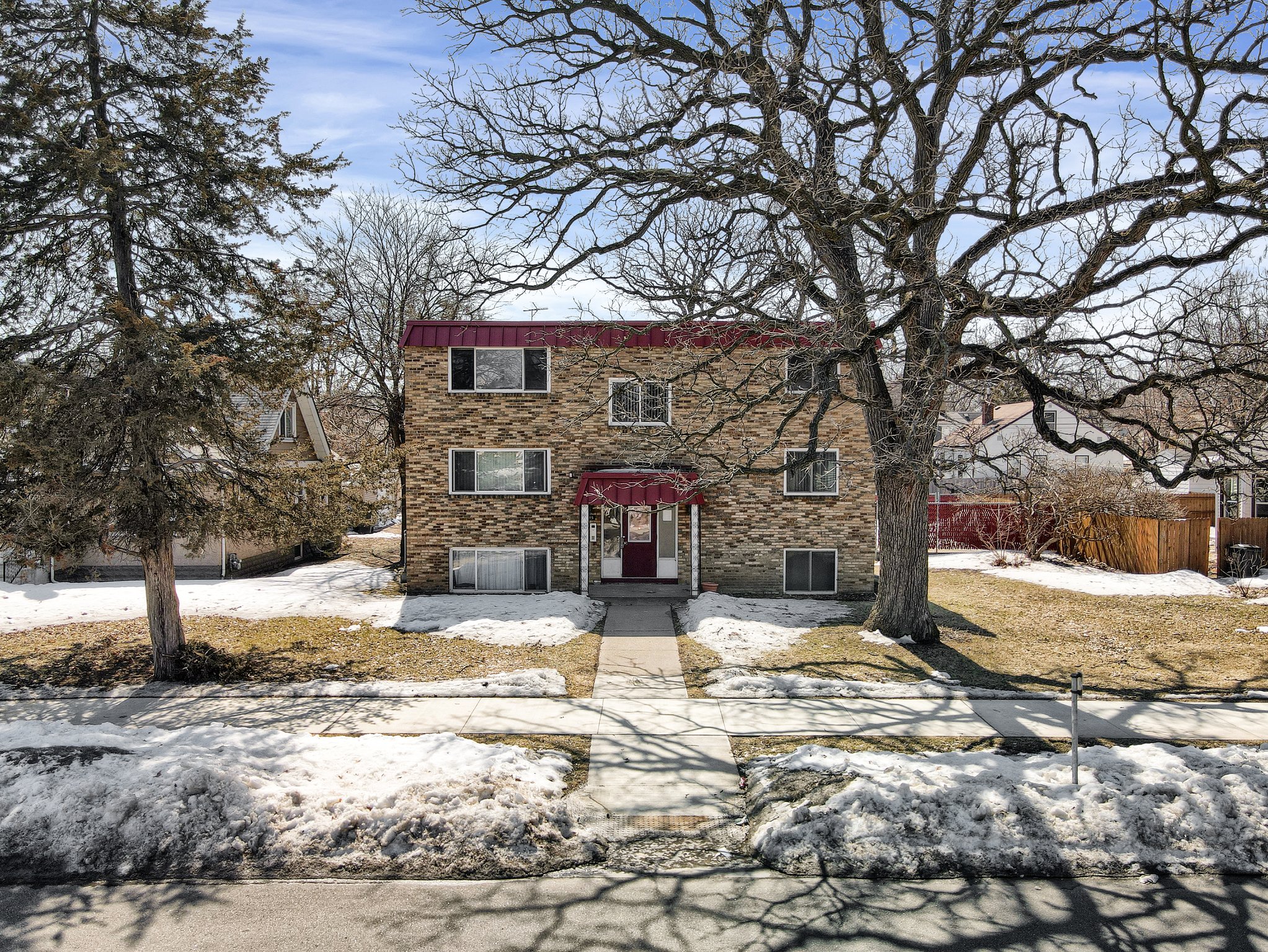 2115 N 44th, Minneapolis, MN 55412
Units: 6
3 - 2BR

2 - 1BR

1 - Studio
Closed on 06/20/2023
Sale Price: $702,001
Price Per Unit: $117,000
Price Per Sq Ft: $138
Gross Monthly Rent: $7,030
Net Operating Income: $53,940
Gross Rent Multiplier: 8
Cap Rate: 7.68%
If you'd like a personalized analysis of your multi family property please contact John Stiles at Apartment Cash Flow, Inc.