The 55417 zip code is located in the Southern edge of Minneapolis and is primarily made up of the following neighborhoods: Wenonah, Keewaydin, Minnehaha, Diamond Lake & Morris Park.
These neighborhoods are part of the Nokomis Community.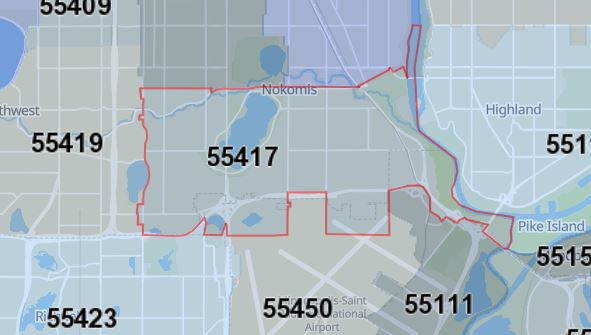 For 5+ unit multifamily properties (excluding mixed use), there are approximately 57 apartment communities with a total of 1,046 rental units as of 2023. The median size for these buildings is 11 units.
Focusing in on 5-50 unit properties there are 51 buildings with a total of 628 rental units. This brings the median building size down to 10 units.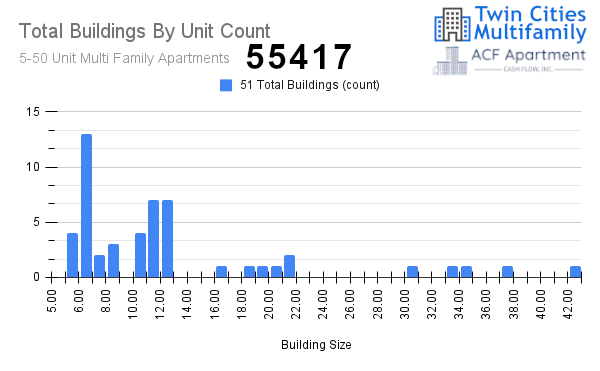 The median year built for 5+ unit Multi Family apartments in this area is 1962.
For 5-50 unit properties the median year built is 1961.
Since the majority of the land in the 55417 zip code has already been developed, new construction in this area has largely slowed down. In-fill redevelopment tends to be cost-prohibitive for smaller buildings due to the price of existing buildings combined with today's labor and material rates.
That being said, the supply of existing units tends to be fairly constant.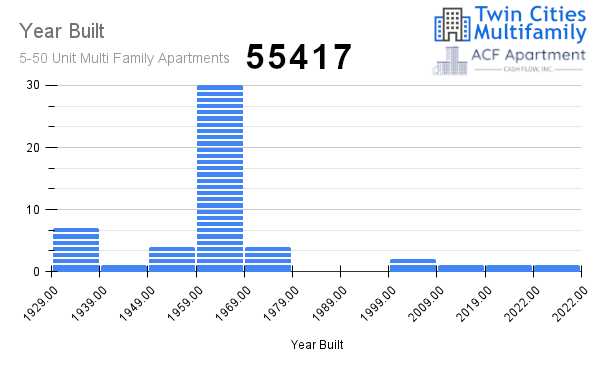 For 5-50 unit Multi Family Apartments - there are typically about 7 properties sold each year. This equates to just under a 14% turnover rate.
In 2021 we saw higher than normal ownership turnover at 21%. This was likely due to a combination of low cap rates (incentivizing sellers), cheap interest rates (incentivizing buyers).
In contracts, the first three quarters of 2023 has seen only a 8% turnover with 4 transactions. This is mostly due to recent increases to interest rates which have priced out many buyers and caused sellers to hold.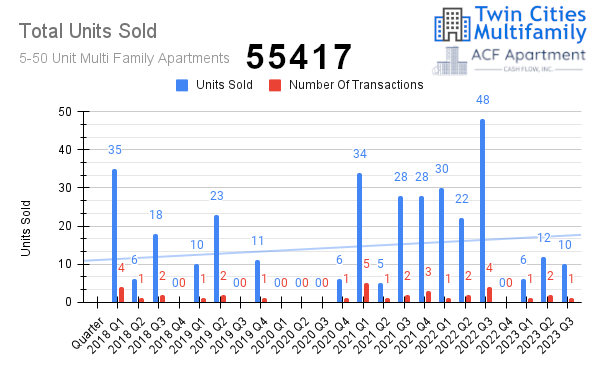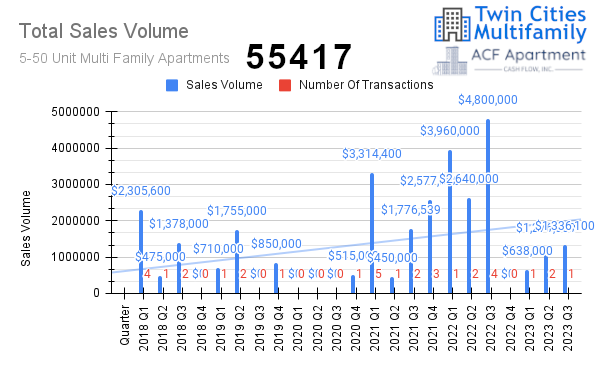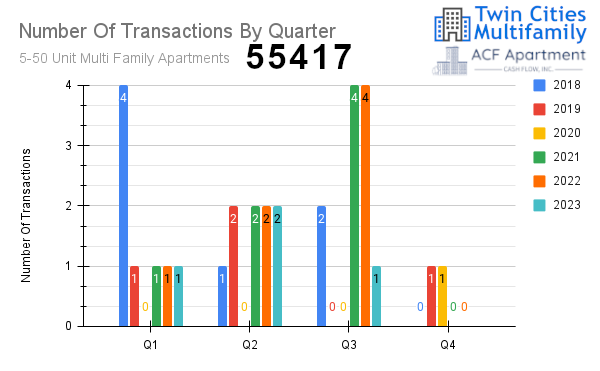 The median sales price per door of the most recent sale of a 5-50 unit Multi Family Apartment was $133,610. This is higher than the trendline indicates however and due to the small data-set it is difficult to make any conclusive statements about this.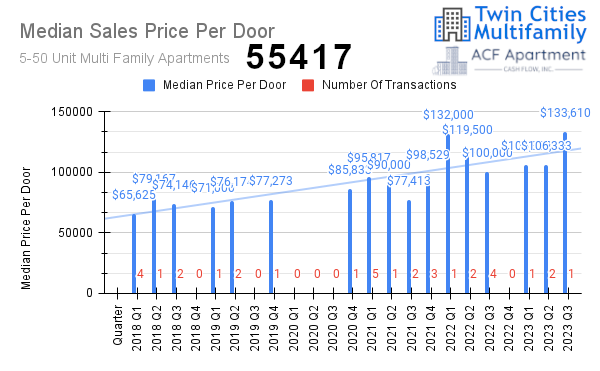 If you are considering selling your apartment within the next five years it's important to keep an eye on your revenue.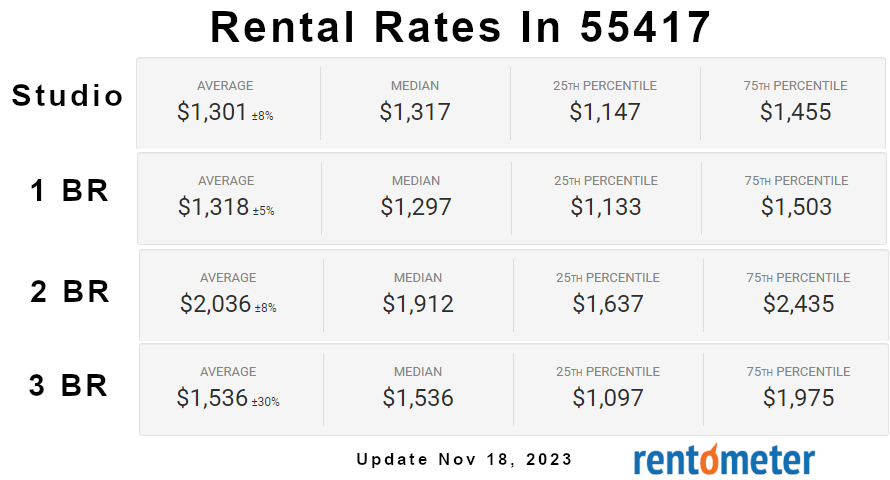 The 55417 zip code is expected to see slow but steady growth over the coming years. This should provide property owners with continued demand for rental units.
Whenever looking at rental rates, it's a good idea to compare them to single family sales data. This way you can calculate the difference between a potential mortgage payment and your rent rates. You'll then be able to gauge how likely it is that you will loose renters as they become home-owners.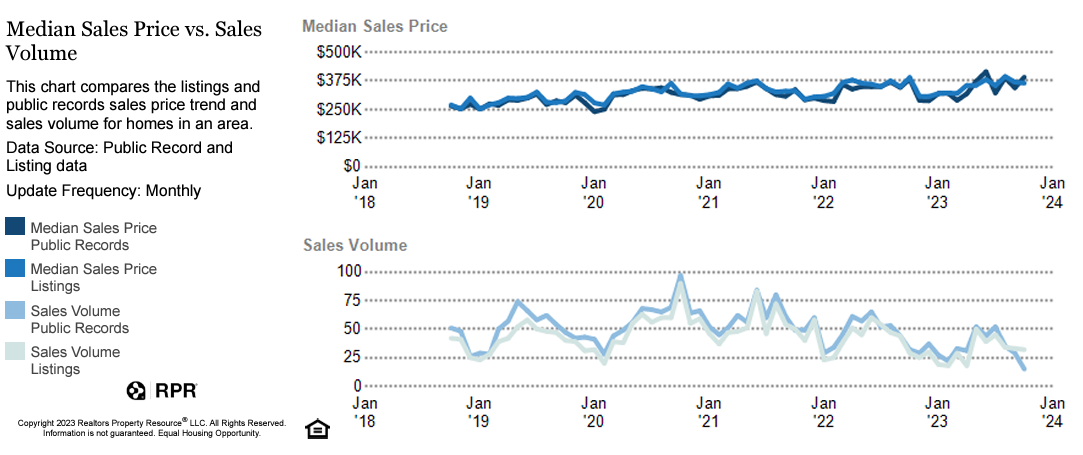 The winners will be property owners who maintain their properties and keep them attractive for their residents.
Review Active Apartment Listings In This Area Below
Listing Office: MRG Realty Partners, LLC
Enter city, zip, neighborhood, address…
Listing Office: MRG Realty Partners, LLC
Please remove some of the selected filters.