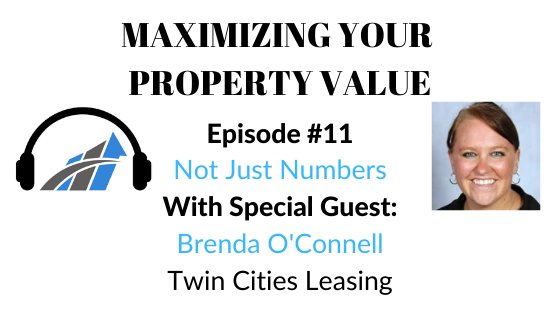 Brenda was a property manager for college housing in St. Cloud for 4 years, then moved to the Twin Cities where she worked for several different Property Management companies including – MRG (no longer around – which was a partner of DRG – Downtown Resource Group), Twin Cities Home Rentals, TRI Home Rental (no longer around) and Renters Warehouse. Brenda has also purchased and sold homes for Keller Williams. She have been a licensed Realtor since April 2010.
Today, Brenda is the owner of Auntie B's Rentals and has partnered with Twin Cities Leasing to provide a personalized one stop shop for all their investment needs. Brenda has been in the rental leasing side of real estate for 15 years. With her experience along with her coaching background. She loves educating landlords on how to find the right residents to live in their home. Brenda takes pride in her work and puts herself in the other person's shoes. This has lead her to a successful career with helping over 3000 + families find housing, and a track-record of only 3 evictions.
Brenda is always looking to help your friend or family member who is trying to be the do-it-yourself landlord!
===
You're invited to join John Stiles at a special food-packing event at Feed My Starving Children.
This is a great organization that provides nutritious meals for people around the world that are in need.
The event is:
Thursday, December 26
9:30AM - 11:30AM
Sign up using this link: https://www.fmsc.org/join-group?joincode=13BYE2
You can also let others know about it by sharing the Facebook event: https://www.facebook.com/events/2393503527414605/
Consider having this as a way for your family and friends to spend time this holiday season!
===
Have a question about property management or real estate investing? We want to hear from you. Submit your question in video format and if your question is featured on one of our future shows you could receive a free gift! Please keep your question under 60 seconds. It is preferred that you share the video by uploading it to YouTube and sending the private link to us using our contact page: http://www.realestatestiles.com/contact/
===
Are you wondering what your property is worth in today's real estate market? Download my free e-book that will help you calculate your property's value! http://www.realestatestiles.com/value/
===
John Stiles is a licensed MN real estate agent with Bridge Realty.