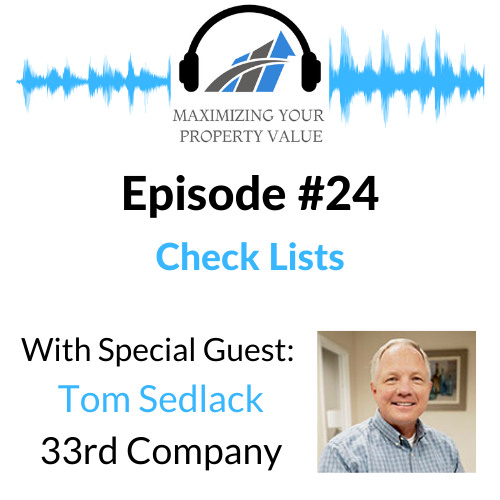 Tom Sedlack is the General Manager and Co-Owner of 33rd Company, Inc. which is a CRMC® Certified Company operating in 4 States. Tom is a Licensed Broker in multiple states, and licensed contractor. He currently serves as a National Professional Instructor for NARPM®, and has served previously on the Finance Committee. Tom is also a member of CAI®, and a member of the Real Estate Property Management Curriculum Advisory Board for the University of Wisconsin Stout.
Tom graduated from the US Naval Academy with a degree in Aerospace Engineering. He was a member of the USNA varsity sailing team, and raced in the 1980 Newport Bermuda Race on a 44' Ludders Yawl. He is an MBA Honor Graduate from the University Of Minnesota Carlson School Of Management with concentrations in Finance and Management Information Systems. Tom is a former Navy Pilot, and served on board the USS Saratoga (CV-60) as a fleet pilot in Fighter Squadron 74. During his final tour in the Navy he was assigned to the F-14 FRS, VF-101 Oceana Virginia, as an F-14 Tomcat flight instructor.
Tom is also a Real Estate Investor, and owns a number of Residential & Commercial Investment Properties. He has over 20 years of experience as a business owner, real estate investor, and property manager. Tom has additionally been a State and National speaker for various property management panels, and has also been engaged as an expert witness in various magistrates, state and federal courts on property management issues.
Tom proudly serves as a Regional and National speaker, and instructor for the National Association of Residential Property Managers (NARPM®), and has been a member of NARPM for over 10 years.
===
Like what you're reading? You can listen to this week's episode on your favorite podcast player - just search for Maximizing Your Property Value.
You can also check out the video from the show on YouTube: https://www.youtube.com/playlist?list=PL9p74LHu4dBet3Htypyan24kM7k62OuIh
===
Mark your calendars and plan to attend the premiere real estate gathering in the midwest. The Northstar Real Estate Conference will be held on April 24-25 in Bloomington, MN and you do not want to miss it.
Use promo code "stiles" for $100 off your 2-day ticket.
www.facebook.com/NREConference
www.instagram.com/nreconference/
https://www.linkedin.com/company/31463542
https://www.youtube.com/channel/UC8hcpZZQWCsQHnu7P1YlGpA
===
Have a question about property management or real estate investing? We want to hear from you. Submit your question in video format and if your question is featured on one of our future shows you could receive a free gift! Please keep your question under 60 seconds. It is preferred that you share the video by uploading it to YouTube and sending the private link to us using our contact page: http://www.realestatestiles.com/contact/
===
Are you wondering what your property is worth in today's real estate market? Download my free e-book that will help you calculate your property's value! http://www.realestatestiles.com/value/
===
John Stiles is a licensed MN real estate agent with Bridge Realty.