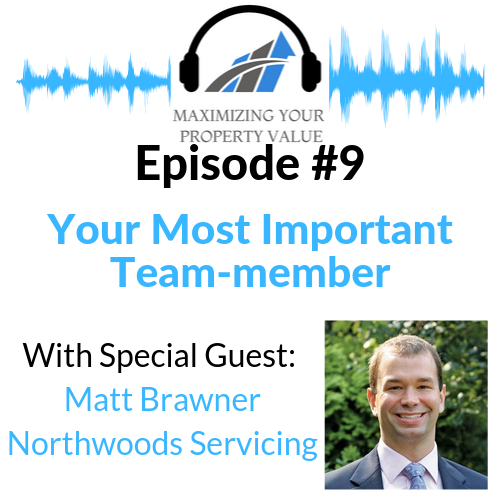 In this episode, John Stiles interviews Matt Brawner from Northwoods Servicing about his experience owning and operating hundreds of rental properties.
==
Matt Brawner lives in Minneapolis, MN with his wife and three children. In 2011 he and five other partners formed Northwoods Servicing and purchased a single town-home in Ramsey, Minnesota. In March 2018 Matt became the first of the six partners to quit his day job in order to work full-time for the company. Today they have an ownership interest in over 1,000 doors with investments in multiple states and Northwoods Servicing manages approximately 90 units here in the Twin Cities.
==
Like what you're hearing? You can WATCH this episode on YouTube: https://www.youtube.com/playlist?list=PL9p74LHu4dBet3Htypyan24kM7k62OuIh
You can also check out the latest blog post at www.realestatestiles.com/blog
===
Have a question about property management or real estate investing? We want to hear from you. Submit your question in video format and if your question is featured on one of our future shows you could receive a free gift! Please keep your question under 60 seconds. It is preferred that you share the video by uploading it to YouTube and sending the private link to us using our contact page: http://www.realestatestiles.com/contact/
===
Are you wondering what your property is worth in today's real estate market? Download my free e-book that will help you calculate your property's value! http://www.realestatestiles.com/value/
===
John Stiles is a licensed MN real estate agent with Bridge Realty.